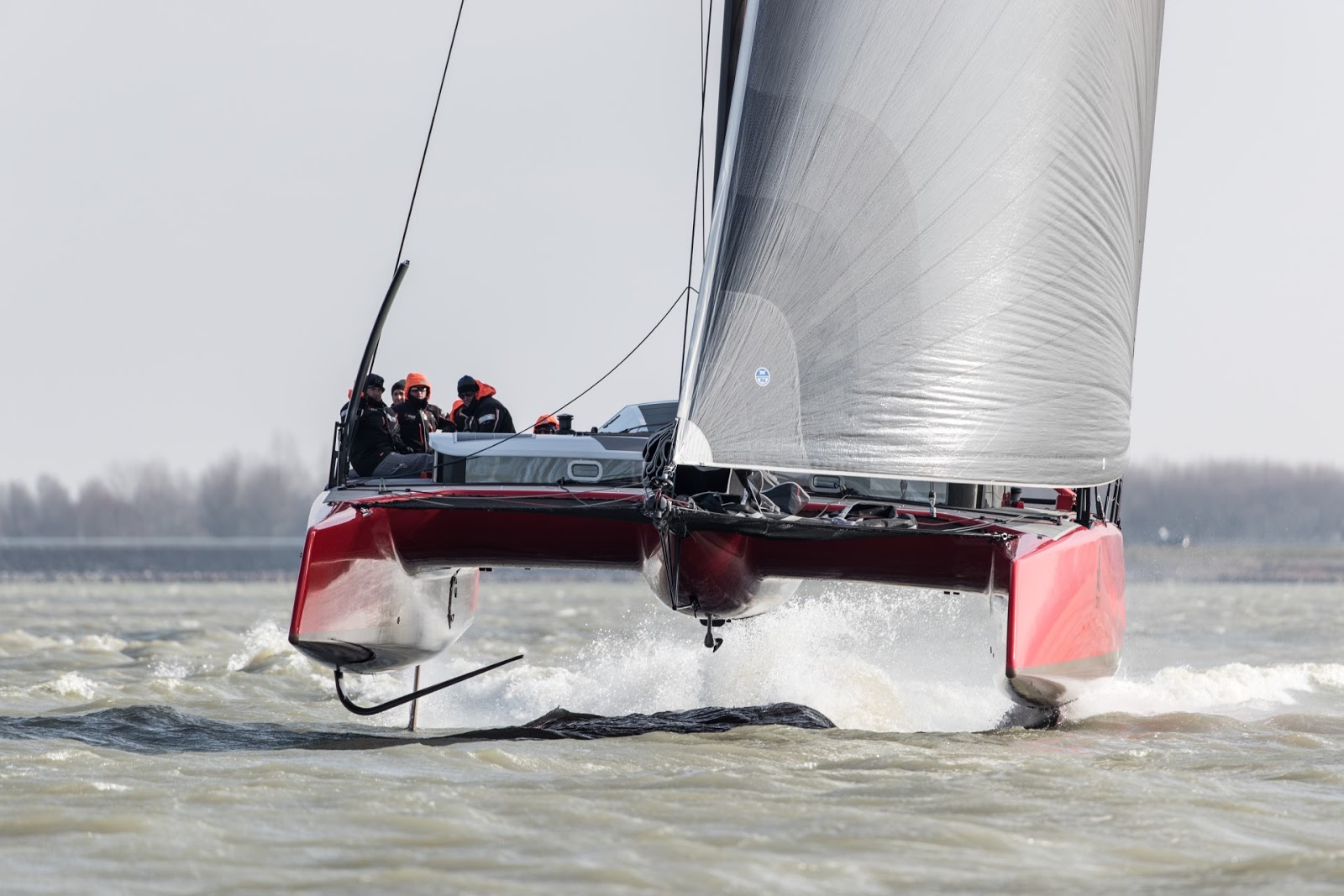 The DNA G4 and its big sister the DNA F4 both include a substantial amount of ST engineering. The G4, originally developed under the Gunboat brand, broke new ground in achieving stable flight on a boat nominally described as a cruising cat. Visit DNA for more.
Schickler Tagliapietra served in a support role in the development of the boat, as a new member of the DNA design team. This involved FEA structural simulation of the boat and its foils, stability calculations, VPP performance prediction and more. Boat 1 was delivered in 2015, and was on its foils after only one week. The performance definitely answered many doubters of this step.
The F4 was a longer version, fitted with wheels in place of the tillers and a taller rig. She first hit the water in 2016. The boat was used by Shannon Falcone in major ocean courses, and more serene waters.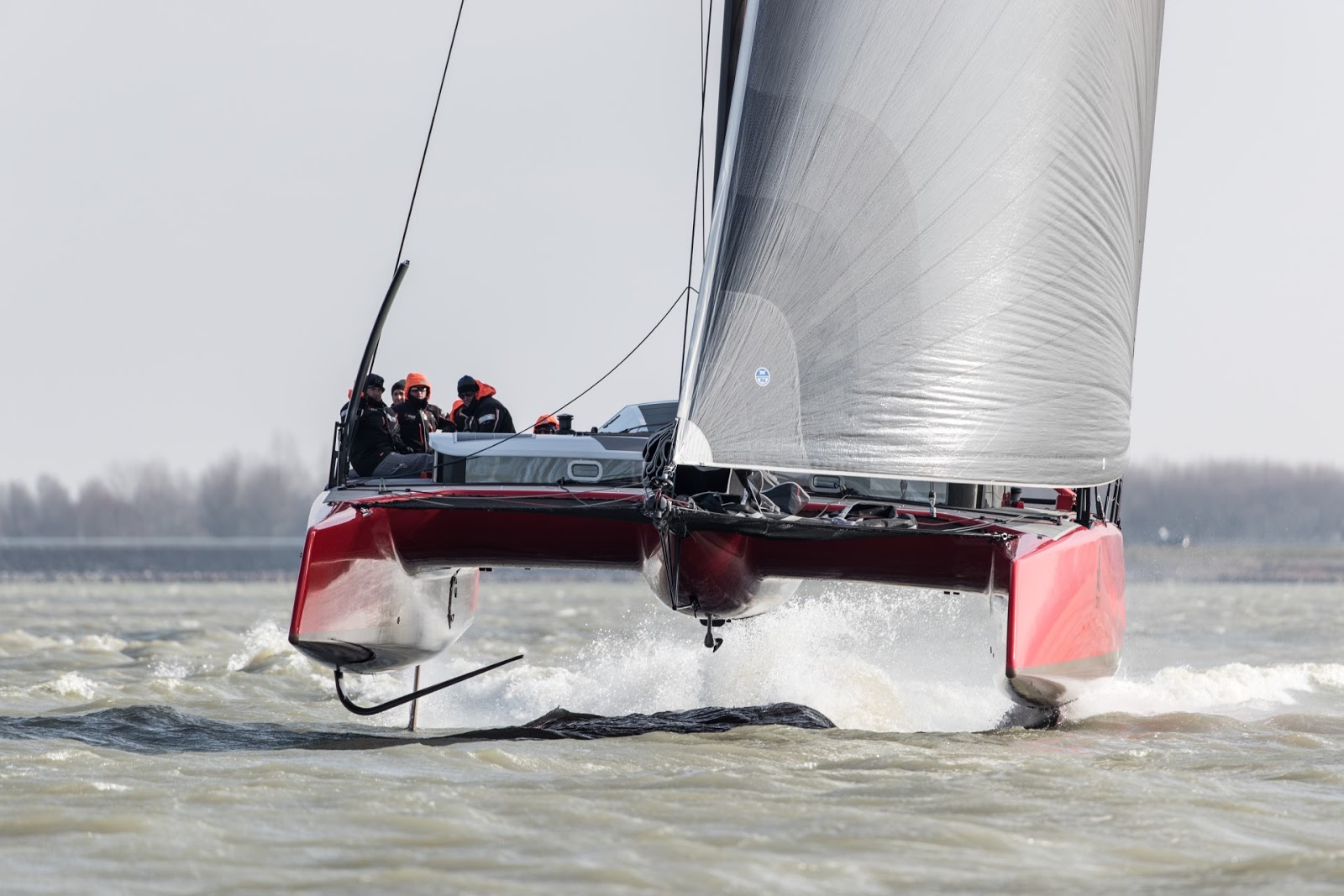 The second hull of the G4 line was launched in the winter of 2018, featuring extensive integration of electro/hydraulic foil control. These developments have offered both safety upgrades and ease of use. Sea trials were in the Netherlands. Visit DNA for more.